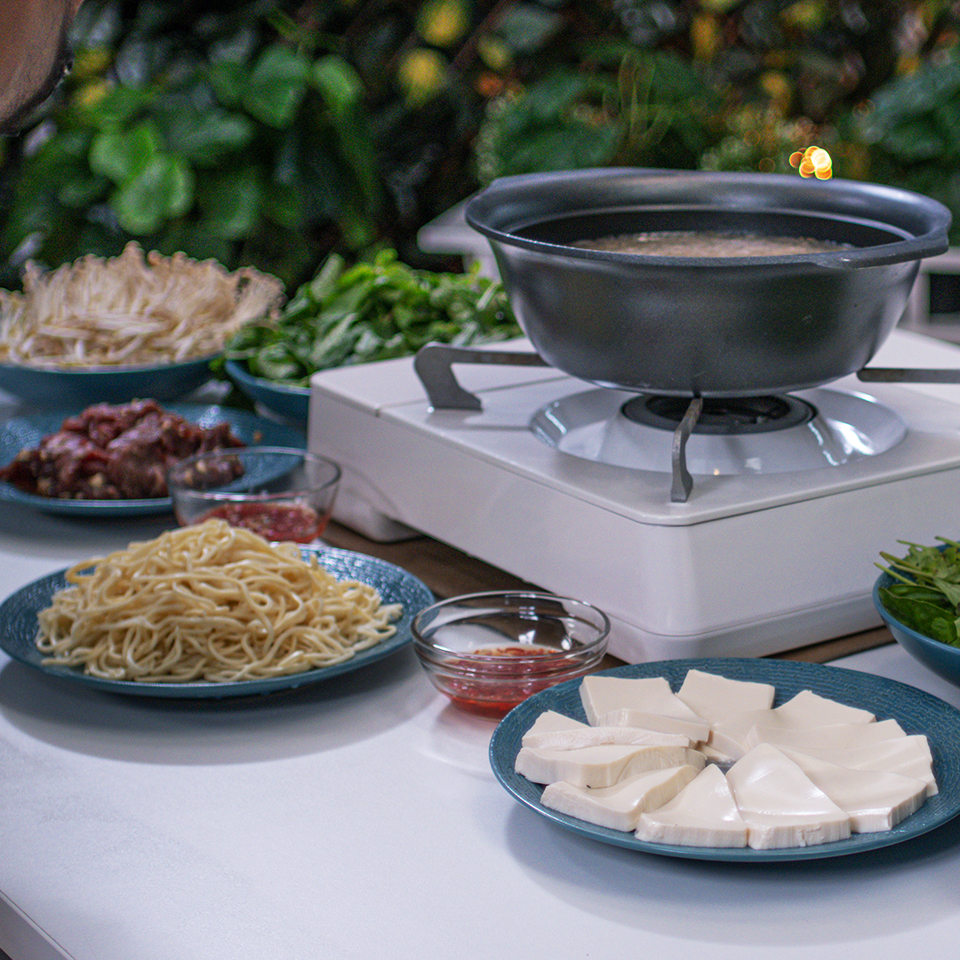 Vietnamese Steamboat
Published on
24th May 2023
In
Asian
|
Ingredients
2 pcs Mi Urai Ori
300 g Sukiyaki Meat
3 cloves garlic, chopped
2 tbsp oyster sauce
1 tbsp soy sauce
1 tbsp black vinegar
½ tsp sesame oil
For Soup:
1,5 liters beef stock
3 lemongrass stalks
5 cloves garlic, crushed
5 cm ginger, sliced
2 spring onions, cut in to 5 cm length
For Dipping sauce:
2 red chili, deseeded and finely chopped
1 clove garlic, chopped
1 tbsp sugar
¼ cup lemon or lime juice
1 tbsp black vinegar
2 tbsp fish sauce
Steamboat:
Silken tofu, cut into cubes
Sliced Chinese cabbage
White enoki mushrooms
Bean sprouts
Sliced celery
Fresh coriander
Lime basil
Mint
Instructions
1.

Cook Mi Urai according to instructions on the package. Set aside

2.

For Marinate the Beef: Place the oyster sauce, soy sauce, black vinegar, sesame oil and garlic into a bowl. Add beef and mix well, set aside.

3.

For Soup: put all the ingredients into a claypot and bring to boil. Simmer for 20 minutes, set aside

4.

For Dipping sauce: put all the ingredients into a bowl and stir well. Set aside.

5.

Prepare all the steamboat ingredients including beef, noodle and dipping sauce around the soup, enjoy the steamboat straight away.
Servings :

3

Ingredient : Beef