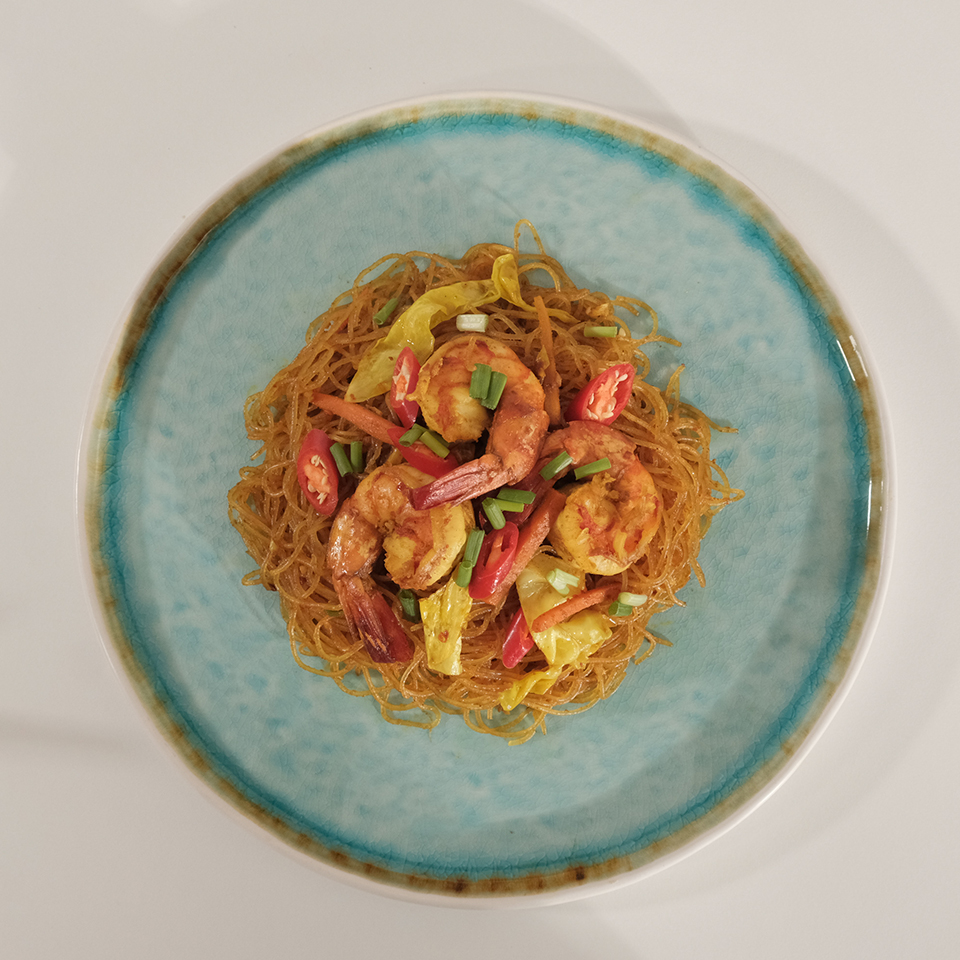 Singapore Fried Bee Hoon
Published on
2nd November 2021
In
Asian
|
Ingredients
2 pieces Bihun Jagung URAI, boiled
2 tbsp cooking oil
3 cloves garlic, chopped
½ onion piece, thinly sliced
2 stalks leek, thinly sliced
1 carrot, peeled and cut into matchsticks
1 tsp crushed dried chili/chili flakes
2 tbsp curry powder
½ tsp pepper powder
2 pieces cabbage, thinly sliced
2.5 tbsp soy sauce
2 tbsp oyster sauce
250 g prawn, peeled and leave the tail
1 tsp sesame oil
Salt to taste
2 spring onions, sliced in ½ cm
Instructions
1.

Cook Bihun URAI according to instructions on pack. Set aside

2.

Heat oil, sauté garlic until fragrant, add onion and leek. Cook until fragrant.

3.

Add carrots, stir.

4.

Add crushed dried chilies, curry powder and pepper powder. Stir well.

5.

Add Bihun Jagung Urai and cabbage.

6.

Season with soy sauce and oyster sauce. Stir well.

7.

Add salt and sesame oil, put in prawns, and let it cook. Remove and serve with a sprinkling of spring onions.