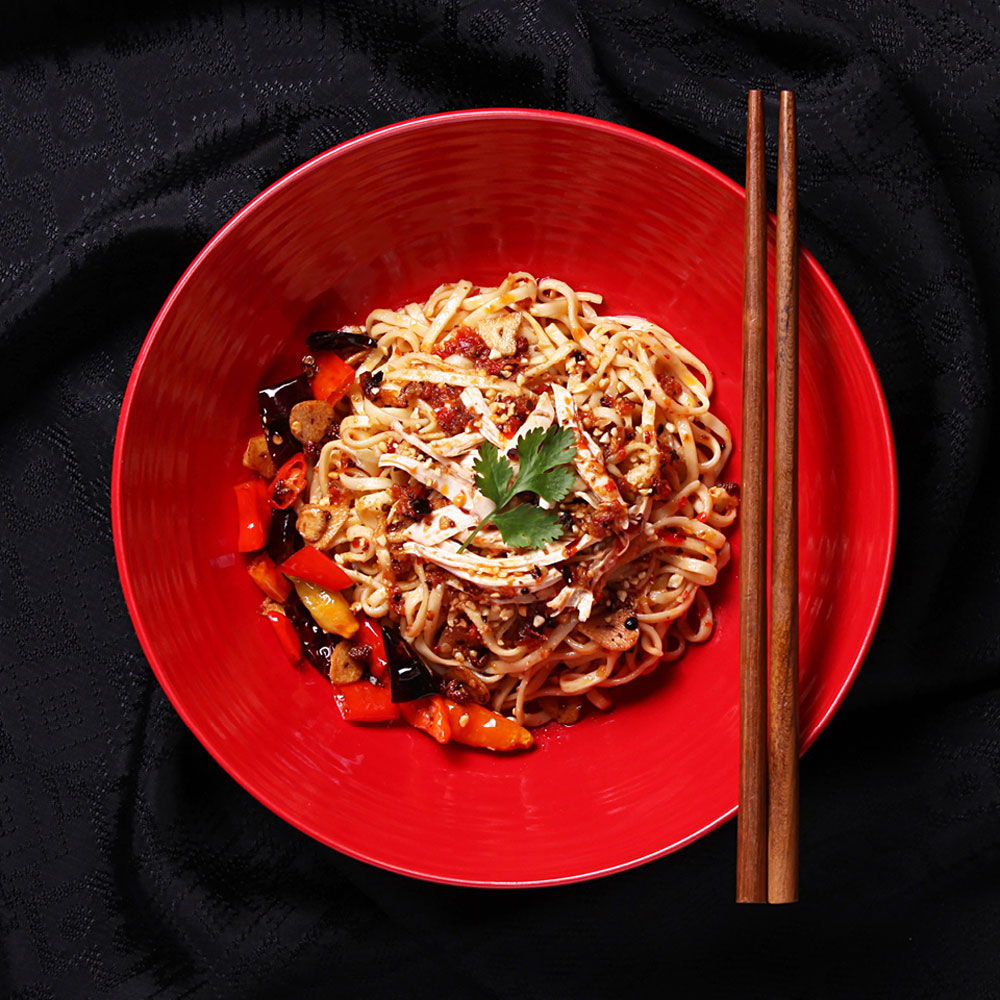 Sichuan Firecracker Mee
Published on
1st January 2020
In
Asian
|
Ingredients
2 pieces Mi Urai premium egg noodles, cooked and tossed in a little oil
Spicy Paste:
2 cloves garlic, chopped
2 large red chilies
9 bird's eye chilies
2 dried chilies
1 tsp Sichuan pepper/ huajio
1 tbsp sesame oil
3 tbsp cooking oil
1 tsp sugar
½-1 tsp Salt
Toppings:
50 gram roasted peanuts, crush into coarse crumbs
200 gram chicken breast, boiled and shredded.
2 stalks coriander leaves
Instructions
1.

Spicy Paste:Heat the cooking oil and sesame oil in a wok. Stir-fry the garlic until fragrant. Add the large red chilies and bird's eye chilies, cook until wilted. Add the dried chilies and huajia (Sichuan pepper), mix well and set aside. Blend along with the sugar and salt.

2.

Heat the cooking oil, stir-fry spicy paste until cooked, set aside.

3.

Add Mi Urai to the spicy paste and mix well.

4.

Serve with the toppings.