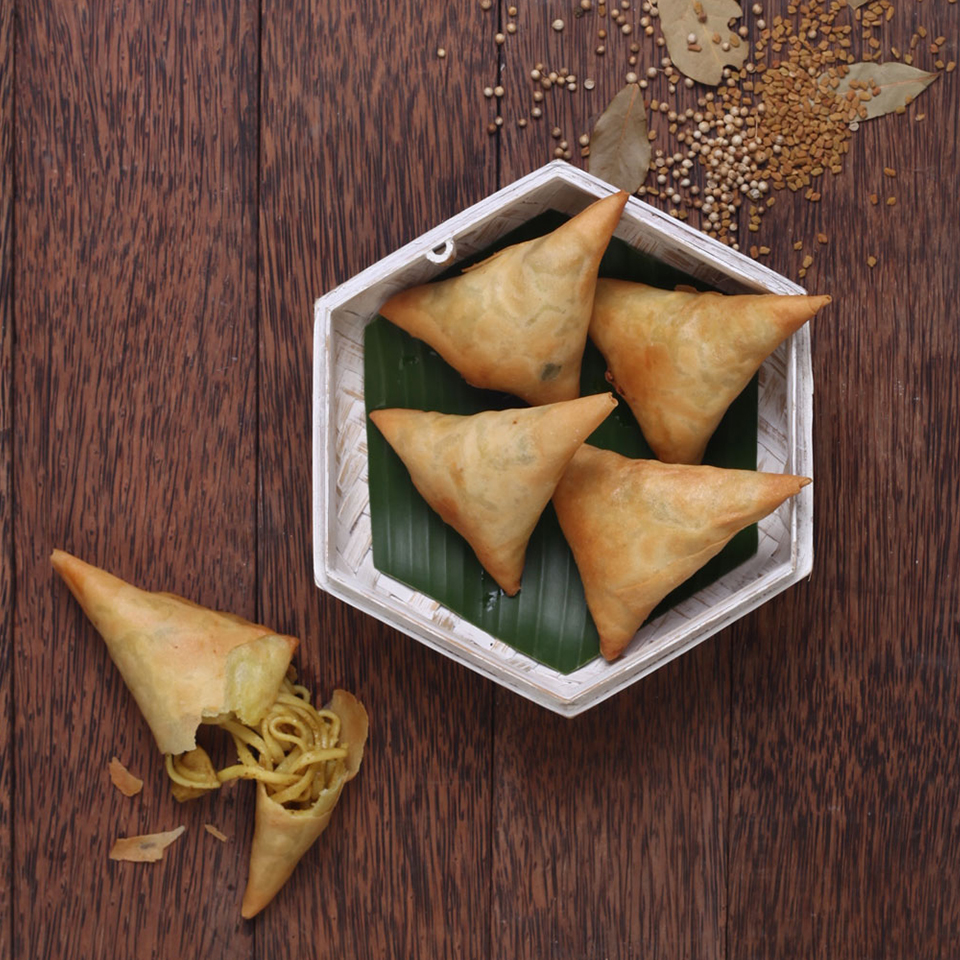 Samosa Mi
Published on
16th December 2020
In
Asian
|
Ingredients
2 pieces Mi Urai premium egg noodles, cooked until desired tenderness, cut into desired.
200gr Chicken fillet, diced
200gr Potato, diced and boiled briefly
1 Onion, chopped
1 tsp Turmeric powder
1 tsp Cumin powder
1 tsp Coriander powder
½ tsp grated Ginger
2 Green chilies remove seeds and diced.
1 tsp Fenugreek
10 pcs spring roll skin
2 tbsp Samin oil (ghee)
Cooking oil (for frying)
Instructions
1.

Stir-fry onion with samin oil until fragrant, add turmeric powder, cumin powder, coriander powder and grated ginger. Mix well until fragrant.

2.

Add chicken fillet, potato, green chilies and fenugreek, stir until it changes colors.

3.

Pour in chicken stock, cook until it reduced. Add Mi Urai, season with salt, mix well until cooked. Remove and chill.

4.

Filling the spring roll skin with the mixture, shape into a triangle. Frying until golden-brown. Lift and serve.