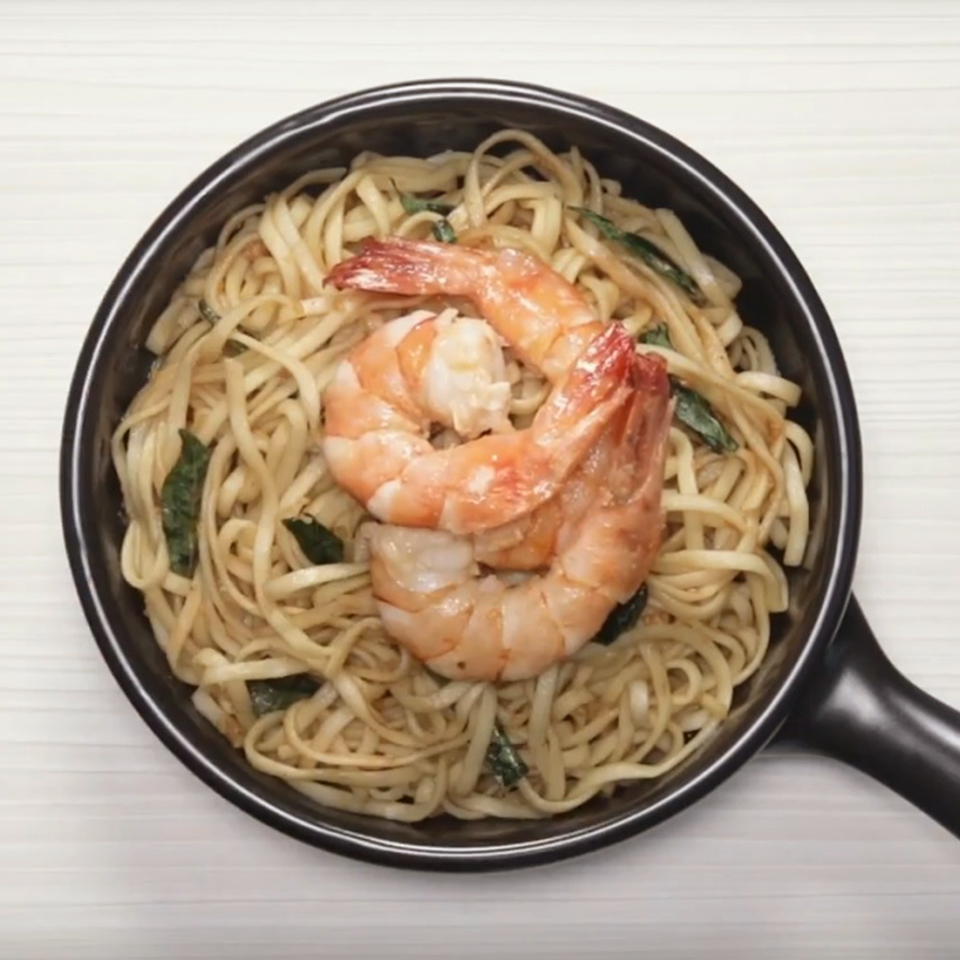 Salted Egg Prawn Mee
Published on
21st January 2020
In
Asian
|
Ingredients
2 pieces Mi Urai Flat, boiled
6 pieces Prawn, peel and set aside the tail
½ piece Lime
4 tbsp Butter
4 cloves Garlic, chopped
2 pieces Salted egg yolk, smoothen
20 sheets Curry leaf
Sugar to taste
Salt to taste
Instructions
1.

Coat the prawns with lime juice and salt, set aside.

2.

Melt the butter, cook the prawns until golden brown. Lift and set aside.

3.

Put in the chopped garlic, sauté until fragrant.

4.

Add salted egg yolks and curry leaves, season with sugar and salt. Cook until egg yolks become foamy.

5.

Put in boiled Mi Urai Flat, stir until smooth. Lift.

6.

Serve with prawns.
Servings :

2-3

Ingredient : Seafood