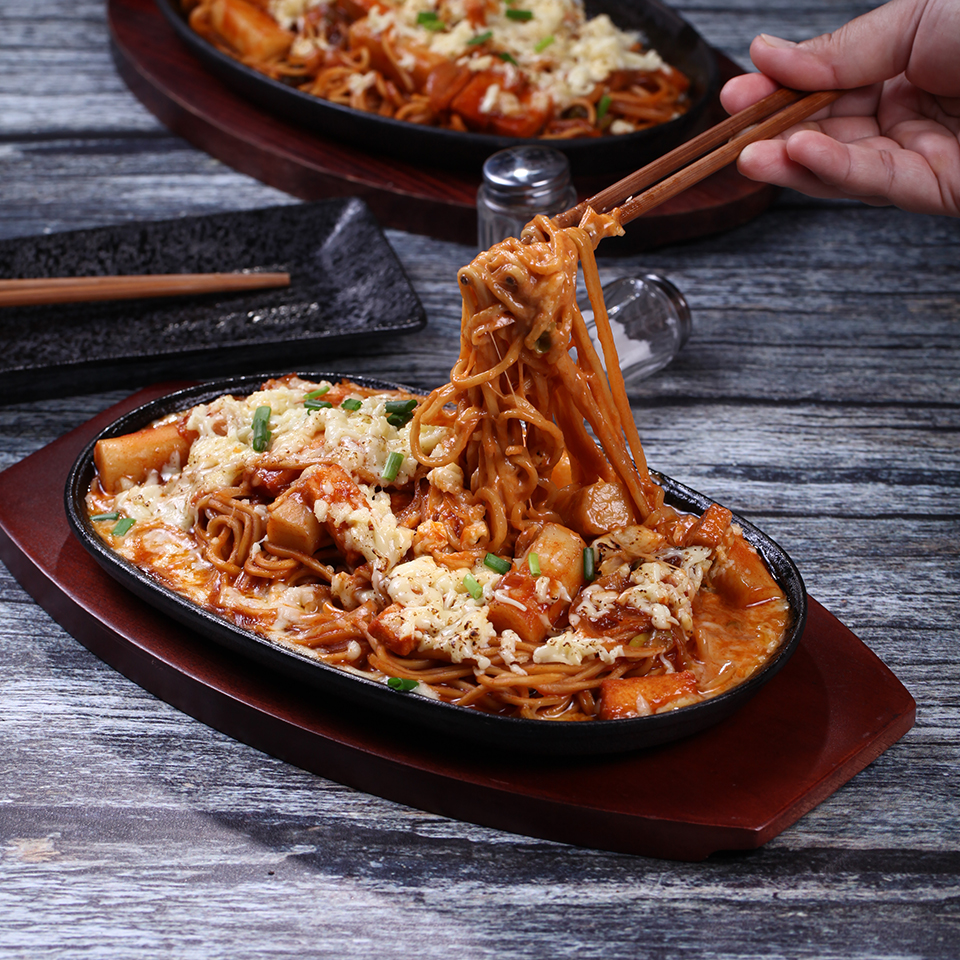 Rabokki Cheese Spicy Hotplate
Published on
7th December 2021
Ingredients
2 pcs Mi Urai Original
15 pieces topokki (Korean rice cake), soak in warm water
750 ml broth water
3 tbsp brown sugar
2 ½ tbsp soy sauce
3 tbsp gochujang
2 tbsp tomato sauce
1 tbsp chili powder
4 pieces fish cake, cut into pieces
1 onion, thinly sliced
1 onion leek, sliced oblique
1 tbsp sesame oil
100 g melted cheese, grated
1 gram mozzarella cheese
2 spring onions, thinly sliced
1 tsp roasted sesame
Instructions
1.

Boil broth, add brown sugar, soy sauce, gochujang, tomato sauce and chili powder. Stir well.

2.

Add MI URAI, cook for 2 minutes, add topokki. Bring back to a boil.

3.

Add fish cake, onions, leeks and sesame oil. Stir.

4.

Heat the hotplate, pour rabokki, add melted cheese and mozzarella cheese. Flatten, heat until cheese melts.

5.

Remove and serve with sprinkling sesame and spring onions.