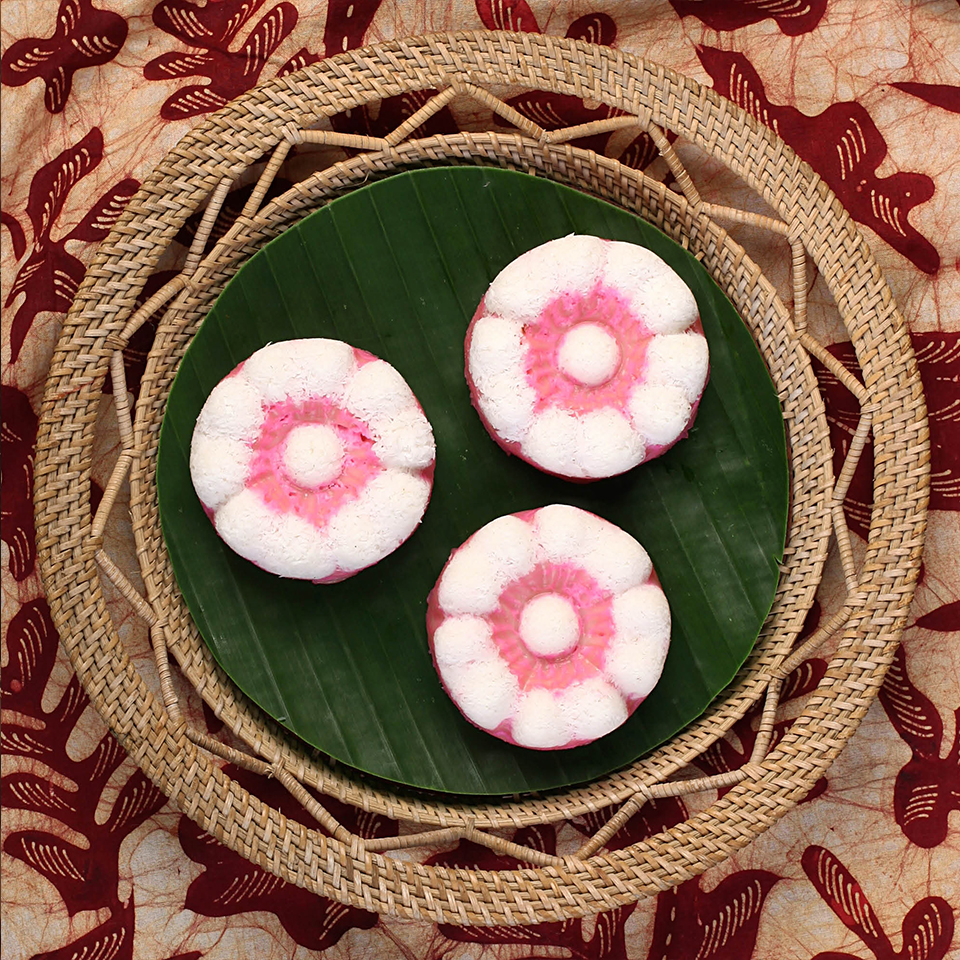 Putu Ayu Mi
Published on
3rd December 2018
In
Asian
|
Ingredients
2 pieces Mi Urai premium egg noodles (Original type preferred), cooked until tender
1/4 young coconut, grated
300 ml coconut milk
150 g sugar
1/4 tsp vanilla powder
pink food colouring
2 tbsp cornstarch, mixed with a little water
Instructions
1.

Rub the inside of 7-8 pieces donut moulds with a little cooking oil to prevent sticking. Line the bottom of the moulds with the grated coconut, forming a white ring.

2.

Mix the coconut milk, sugar, vanilla powder and food coloring in a pan. Boil while stirring.

3.

Add the cooked Mi Urai and mix well.

4.

Add the cornstarch and mix well.

5.

Add the cooked mixture into the donut moulds, on top of the grated coconut. Press slightly to even out the surface.

6.

Steam for about 10-15 minutes until the cake is set. Let cool before taking the cakes out of the moulds.