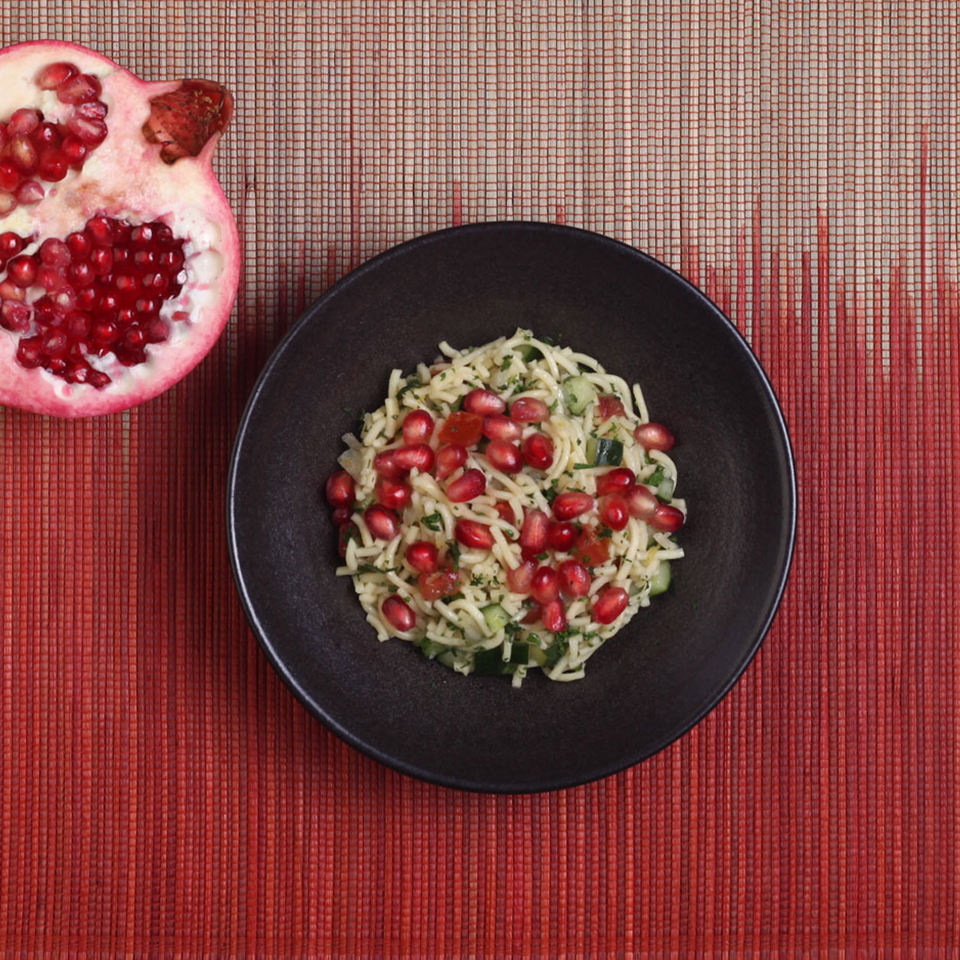 Ingredients
2 pieces Mi Urai Original, cooked until desired tenderness
75 ml Olive oil
Salt and suger (to taste)
1 Pomegranate, take the seeds
1 Zucchini, diced
5 Mint leave, chopped
2 stalks Pasley, chopped
1 Onion, chopped
1 Tomato, diced
1 Lemon, take the water and grated the peel.
Instructions
1.

Mix lemon water, lemon zest, olive oil, sugar and salt. Mix well and keep aside.

2.

Mix pomegranate, zucchini, mint, parsley, onion and tomato. Mix well.

3.

Add olive oil, mix well.

4.

Add into the cooked Noodles, store and chill.

5.

Serve.