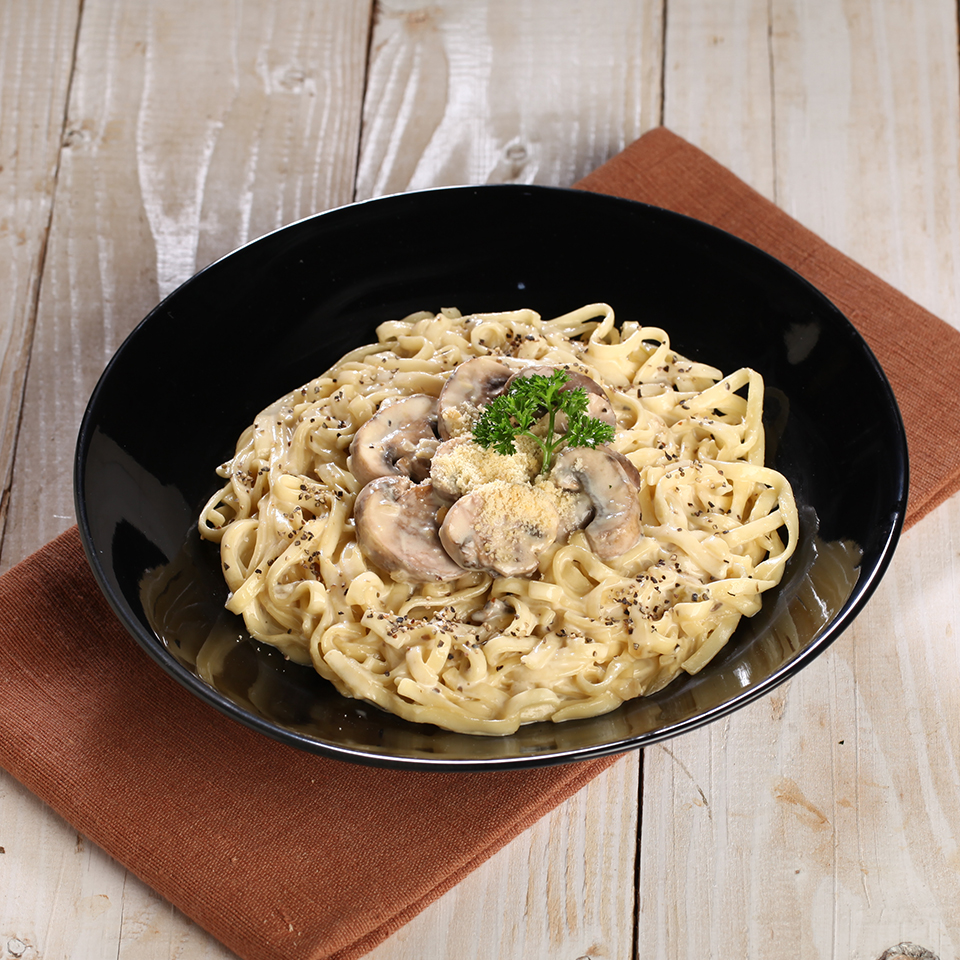 Noodle Mushroom Carbonara
Published on
6th February 2020
In
Western
|
Ingredients
1 pieces Mi Urai Flat, cooked
1 small onion, minced
100 grams champignon mushroom, sliced in ½ cm
1 tbsp butter
150 ml cream/milk
2 tbsp parmesan cheese
1 egg yolk, stir well
1 tsp grounded blackpepper
Sugar (to taste)
Salt (to taste)
Instructions
1.

Stir-fry the onion with butter until fragrant

2.

Add champignon mushroom and grounded black pepper, cook until mushroom wilted.

3.

Pour milk and egg yolk, stir until thickened

4.

Add Mi Urai Flat and parmesan cheese, season with sugar and salt. Lift.

5.

Serve with cheese and black pepper topping.