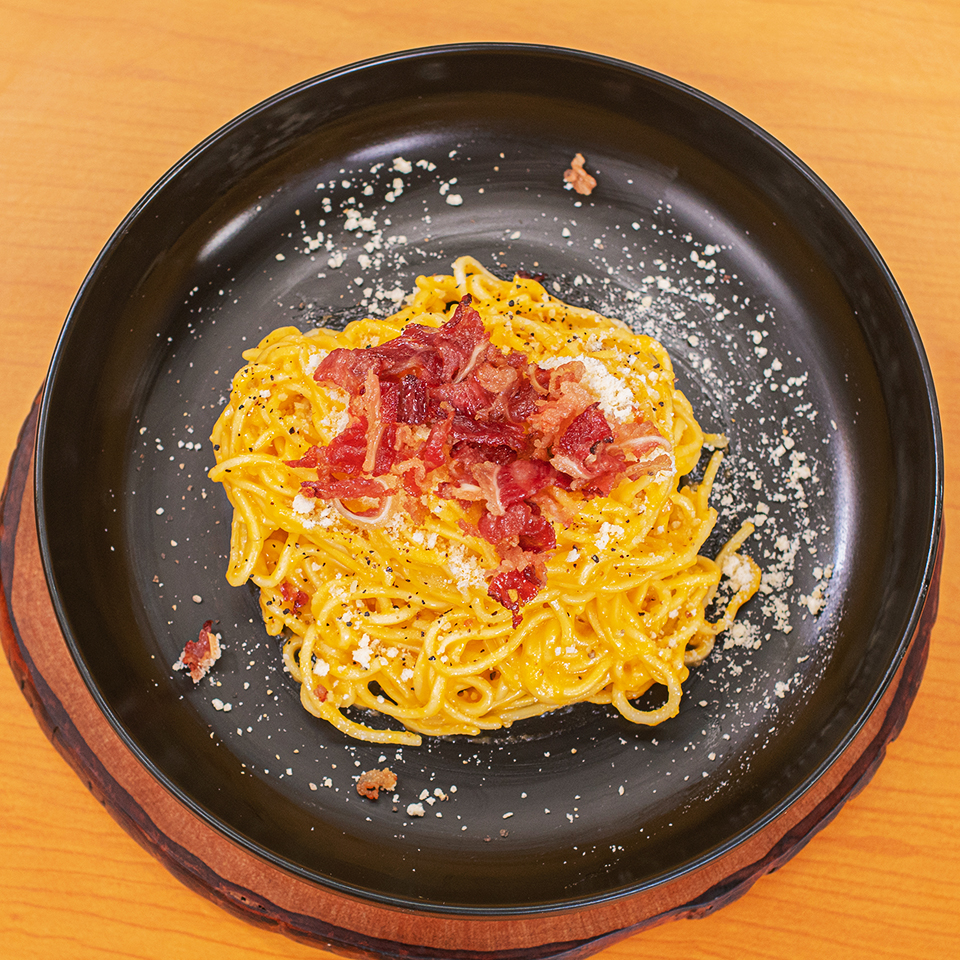 Ingredients
2 pcs Mi Urai Original
100 g beef bacon
1 tbsp onion, finely chopped
2 tbsp unsalted butter
100 g grated parmesan cheese
3 egg yolks
2 cloves garlic, crushed
salt and black pepper to taste
Topping:
1 tbsp parmesan cheese
Instructions
1.

Cook Mi Urai according to instructions on the package. Set aside. Take 1 ladle of noodle water, set aside.

2.

Heat fry pan over medium heat, add beef bacon, cook until the bacon is golden and crisp. Then take bacon for topping, set aside.

3.

In a same fry pan, add butter and bring to melt. Add onion, cook until translucent and fragrant. After that, put the noodle in, stir well.

4.

In a mixing bowl, mix egg yolk, parmesan cheese and black pepper until well combined, set aside.

5.

Turn off the heat, then transfer the egg yolk mixture and noodle water, keep stirring until well combined.

6.

Serve the noodle on a serving plate, sprinkle the crispy bacon and grated parmesan cheese. Serve immediately.
Servings :

2

Ingredient : Beef