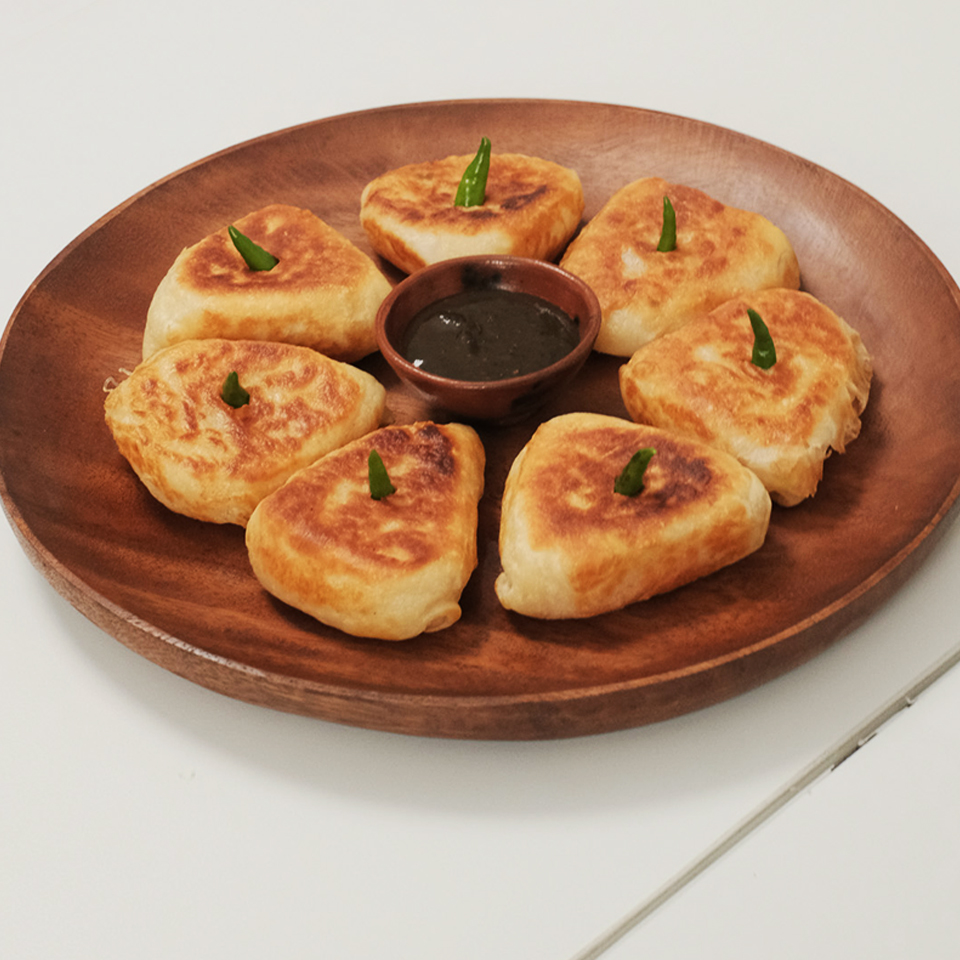 Murtabak Bee Hoon
Published on
4th April 2023
Ingredients
2 pcs Bihun Jagung URAI
1 stalk scallion
1 carrot, peeled and cut into matchsticks
100 ml water
1 tbsp Ciptarasa Kuah Ayam Bawang or chicken stock powder
2 tbsp cooking oil
Beef tallow, as needed
For murtabak wrapper:
150 g high-protein wheat flour
1 egg, egg yolk removed
50 ml water
1/4 tsp salt
3 tbsp vegetable oil
For serving:
Shrimp paste sambal
Bird's eye chillies
Instructions
1.

Cook Bihun URAI according to instructions on the pack. Set aside.

2.

For murtabak wrapper: Mix high-protein wheat flour, egg white, water and salt into food processor and mix well.

3.

Pour vegetable oil, mix well until smooth and no longer sticky.

4.

Take the dough out from food processor, knead with hands then shape it into round. Add enough cooking oil and rest dough for minimum 30 minutes.

5.

For filling: Sauté scallion until fragrant. Add carrot, pour water and bring to a boil. Add Ciptarasa Kuah Ayam Bawang or chicken stock powder and Bihun URAI. Mix well, remove and set aside.

6.

Take some dough, put it on a flat bottom plate, cover with plastic and flatten the dough. Take out the plastic and fill the flatted dough with fried bee hoon, fold into a triangle and secure the edges.

7.

Heat a non-stick frying pan, put murtabak and add beef tallow. Fry murtabak until golden brown. Remove and serve with shrimp paste sambal and bird's eye chillies.