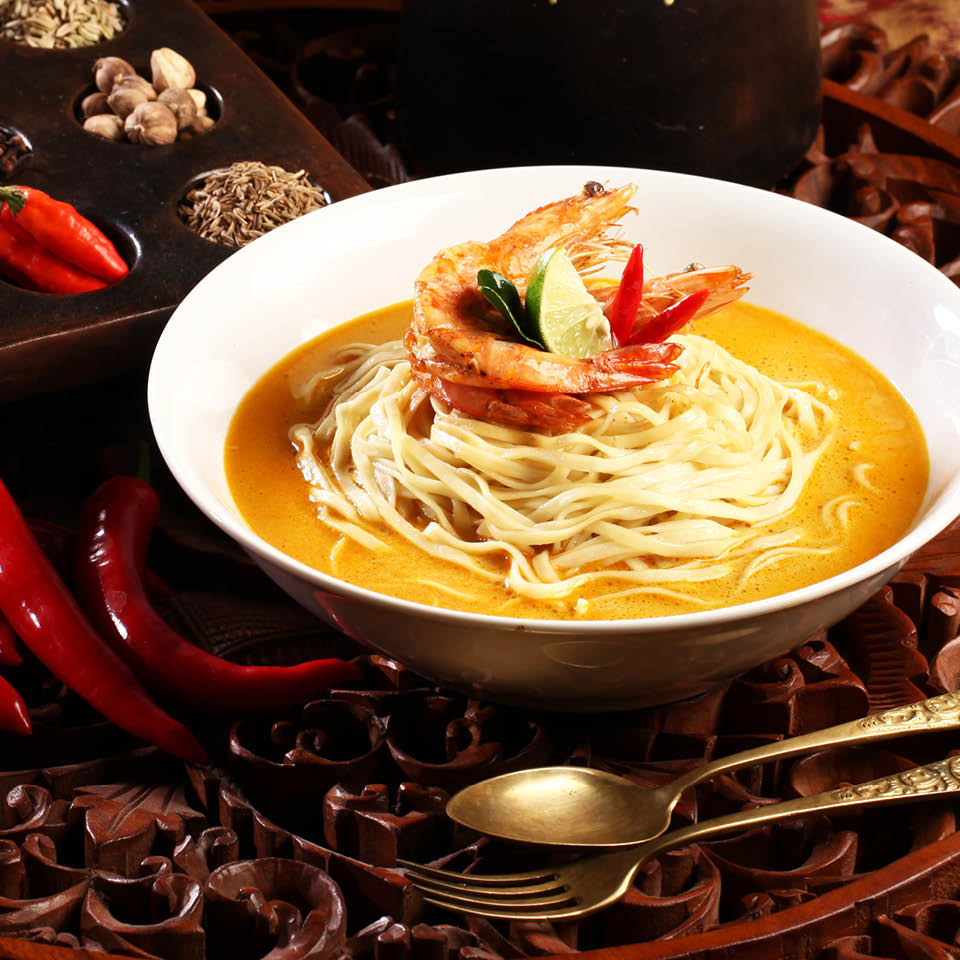 Mi Kari Taj Mahal
Published on
3rd December 2018
In
Asian
|
Ingredients
2 pieces Mi Urai premium egg noodles, cooked until desired tenderness
350 g medium prawns, peel and clean
1 lime, extract juice
1 tsp chilli powder
1 medium onion, chopped
3 tbsp tamarind water
750 ml coconut milk
cooking oil (for stir-frying)
salt (to taste)
Spice mix:
3 medium red chillies
2 garlic cloves
2 cm fresh ginger
3 cm fresh tumeric
1 tsp curry powder
1 tsp tomato paste
Additional spices:
4 cardamom pods
2 cm cinnamon
3 whole cloves
1 tsp aniseed 1 teaspoon, toasted
1 tsp cumin, toasted
1/2 tsp coriander seeds, toasted
Instructions
1.

Marinade prawns with lime juice, chilli powder and a little salt. Set aside.

2.

Blend the spice mix in a food processor to get a smooth paste. Set aside.

3.

Heat oil in wok. Stir-fry onion and additional spices until fragrant.

4.

Add the spice mix paste. Lower heat and stir-fry until cooked.

5.

Add tumeric water, coconut milk and salt. Mix well and add the marinated prawns. Cook until the curry starts to boil and prawns are done.

6.

Ladle the curry over Mi Urai and serve.
Servings :

2-3

Ingredient : Beef