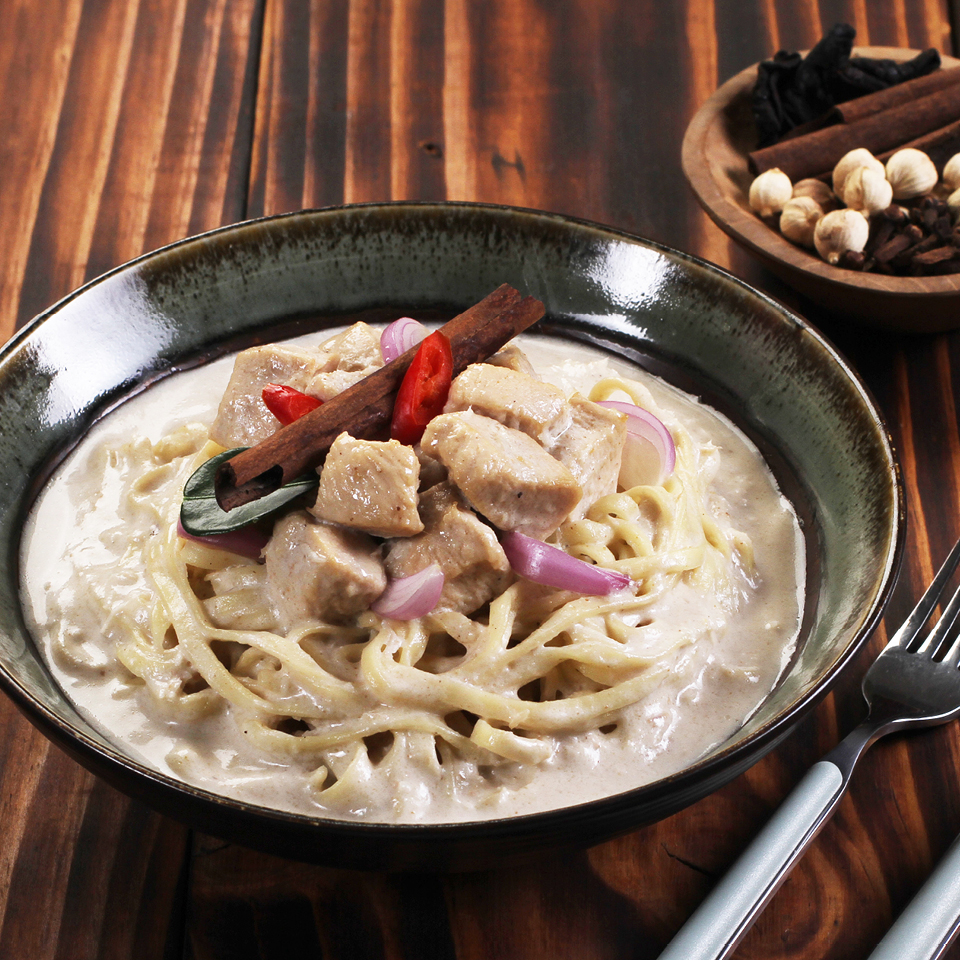 Mi  Ayam Gulai Korma
Published on
14th May 2020
In
Asian
|
Ingredients
2 pieces Mi Urai premium egg noodles, cooked and tossed in a little oil
3 tbsp cooking oil
4 cm galangal, bruised
3 cloves
2 cardamom pods
2 cm cinnamon stick
200 g chicken breast, diced
800 ml coconut milk
3 pcs asam kandis, soaked (or substitute with 2 tbsp tamarind water)
salt (to taste)
sugar (to taste)
Spice paste:
10 shallots
5 garlic cloves
1.5 cm ginger
1/2 tsp whole white peppercorns
1/2 tsp coriander seeds, toasted
1/2 tsp cumin, toasted
1/4 tsp nutmeg powder
Instructions
1.

Blend all spice paste ingredients in a food processor until smooth.

2.

Heat the oil in a wok and stir-fry the spice paste, galangal, cloves, cardamom and cinnamon until fragrant.

3.

Add the chicken; stir well and cook for about 1 minute.

4.

Add the coconut milk and asam kandis; stir well. Bring to a boil and reduce heat to low. Season with the salt and sugar; stir well.

5.

Add the Mi Urai and mix well. Divide into 2 portions and serve warm.