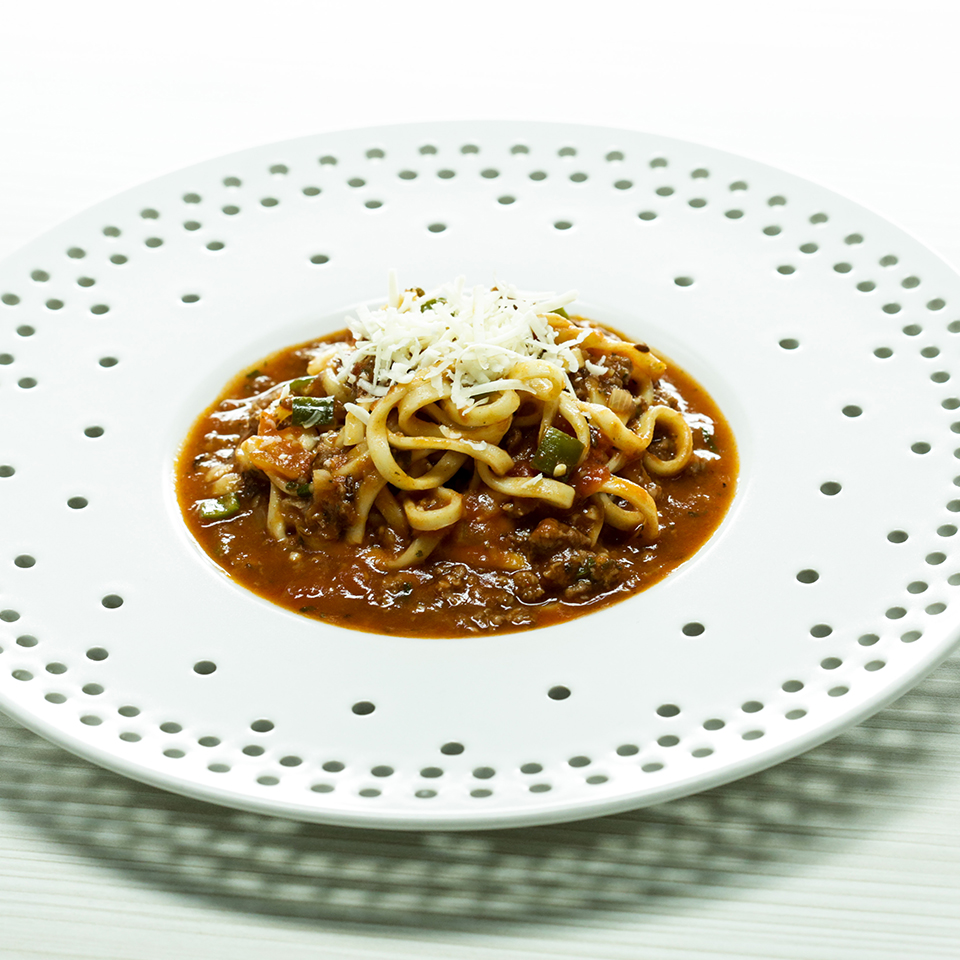 Ingredients
2 pieces MI URAI premium egg noodles, cooked and tossed in a little oil
200 gr Meat, minced
3 tbsp Olive oil
200 ml Chicken stock
4 tbsp Tomato sauce
400 ml ( 1 can ) Tomatoes, diced
500 gr Cheese cheddar, grated
Seasoning:
1 garlic cloves, chopped
1 small onion, chopped
1 pc Celery stalks, cut into thin
1 pc Jalapeno, diced
½ tsp Parsley, chopped
¼ tsp Cumin, roasted
1 tsp Chili powder
½ tsp Oregano
Sugar and salt (to taste)
Instructions
1.

Stir-fry minced meat until it change colour, remove and keep a side.

2.

Stir-fry garlic and onion until fragrant.

3.

Add chicken stock, tomato sauce and diced tomatoes, stir well.

4.

Add the remaining seasoning, mix well. Cooke until boiling.

5.

Add cooked mince mead (point no.1), cook until shrink then lift.

6.

To serve, pour the meat sauce over MI URAI and sprinkle with Cheese cheddar.
Servings :

2

Ingredient : Beef