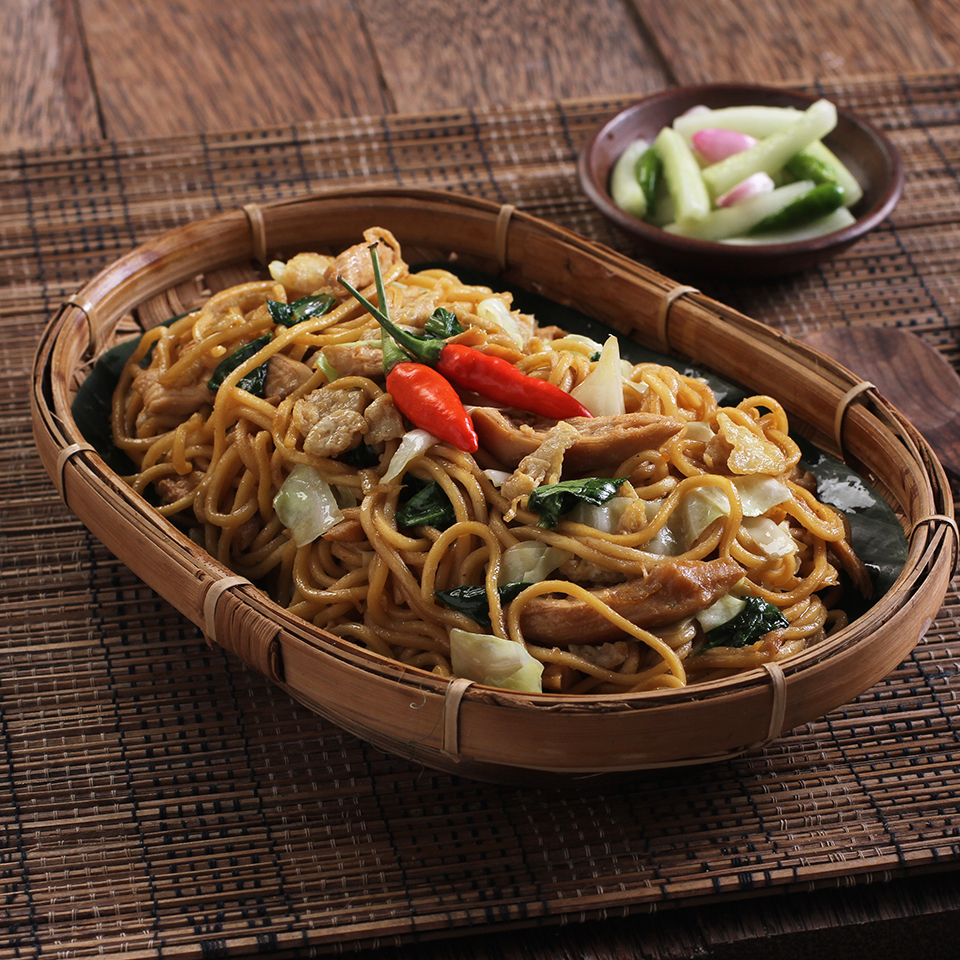 Mee Tek Tek
Published on
23rd October 2019
Ingredients
2 pieces Mi Urai premium egg noodles, parboiled and tossed in a little oil
3 tbsp cooking oil
1 egg, beaten with a pinch of salt
100 g chicken breast, deep fried and shredded
50 ml chicken stock
2 tbsp kecap manis
salt (to taste)
sugar (to taste)
3 stalks choy sum (sawi/mustard greens), cut 5 cm
3 cabbage leaves, shredded
Spice paste:
4 shallots
2 garlic cloves
1/2 tsp pepper
2 candlenuts, toasted
Toppings:
2 tsp fried shallots
acar timun/sweet cucumber pickle (optional)
Instructions
1.

Heat the oil in a wok. Scramble the egg and set aside.

2.

Blend all spice paste ingredients in a food processor until smooth.

3.

Add a little more oil to the wok and heat it. Stir-fry the spice paste until fragrant. Add the chicken breast and chicken stock. Season with the kecap manis, salt and sugar; stir well. Bring to a boil and reduce heat to low.

4.

Add the Mi Urai, choy sum, cabbage, scrambled egg. Mix well and cook until the sauce is absorbed by the noodles.

5.

Divide into 2 portions and serve warm with the toppings.