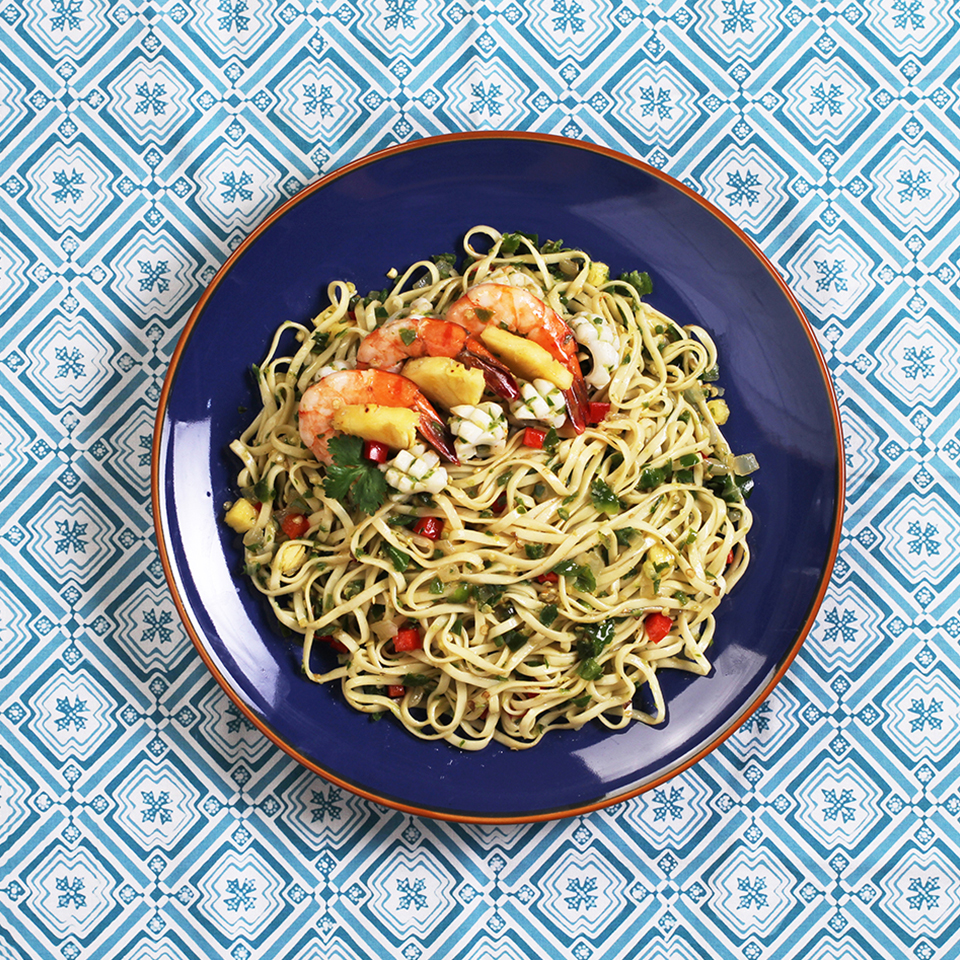 Mee Sambal Hijau Nenas
Published on
22nd April 2020
In
Asian
|
Ingredients
2 pieces Mi Urai premium egg noodles, cooked and tossed in a little oil
1 onion, diced
5 big green chilli, roughly chopped
5 small green chilli, roughly chopped
1 tbsp oyster sauce
1 tsp stock powder
1/2 tsp salt
1 squid, scored in crisscross pattern on the inside and cut into bite sized pieces
100 g shrimp, shelled and deveined
1 small pineapple, cubed
1/4 red bell pepper, diced
25 ml cooking oil
Instructions
1.

Heat cooking oil in wok. Sauté onion until fragrant.

2.

Add all chillies, stir-fry until thoroughly cooked. Add oyster sauce, stock powder and salt. Stir well.

3.

Add squid and shrimp, cook until they change colour.

4.

Add cooked Mi Urai, pineapple and red bell pepper, mix well. Serve warm.