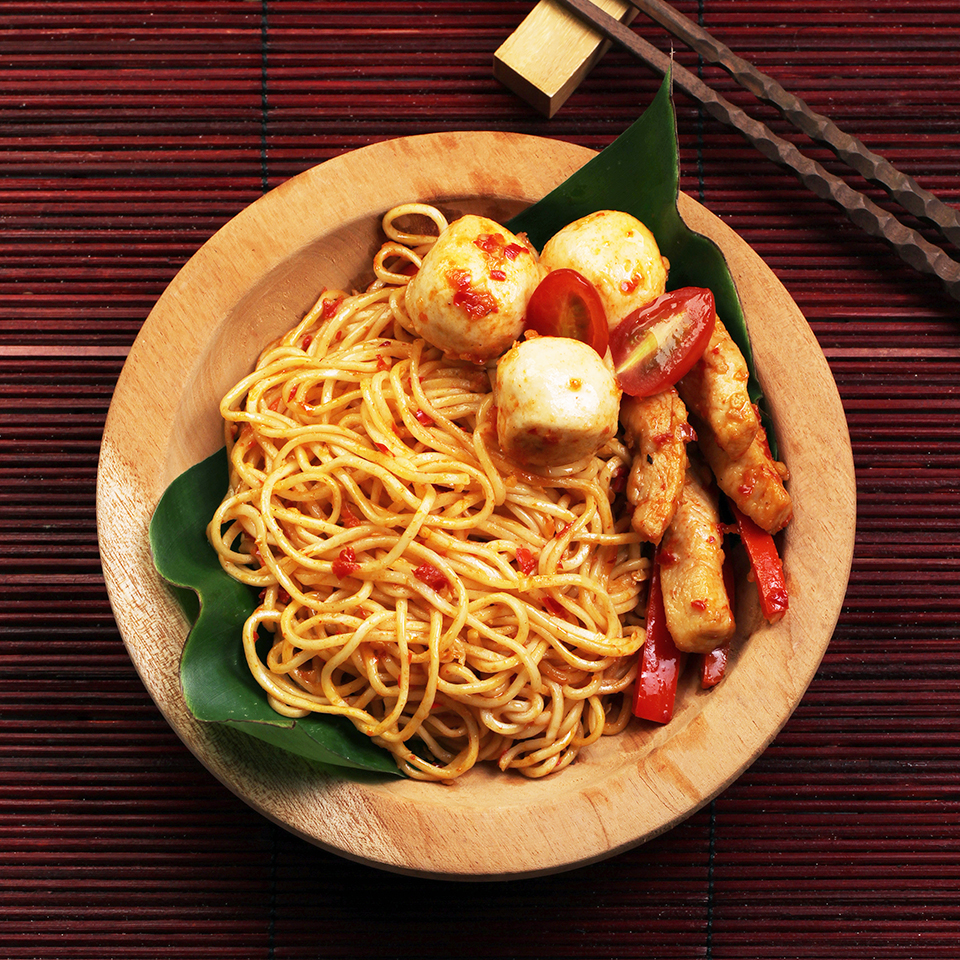 Mee Sambal Belacan
Published on
23rd October 2019
Ingredients
2 pieces Mi Urai premium egg noodles, cooked and tossed in a little oil
5 large red chillies
5 red bird's eye chillies
1 cm shrimp paste, toasted
4 shallots
4 garlic cloves
25 ml cooking oil
75 g chicken, cubed
1 tsp chicken stock powder
1/2 tsp salt
2 tbsp sambal
8 fishballs, sliced
1 tomato, diced
1/4 red bell pepper, sliced lengthwise
Instructions
1.

Chop together red chillies, bird's eye chillies, shrimp paste, shallots and garlic. Set aside.

2.

Heat oil in wok. Sauté chicken until it changes colour. Set aside.

3.

Stir-fry the chopped ingredients until fragrant. Add chicken stock powder and salt, mix well.

4.

Add sambal, cooked chicken and fishballs. Mix well.

5.

Add cooked Urai Mi and red bell pepper, stir well. Serve warm.