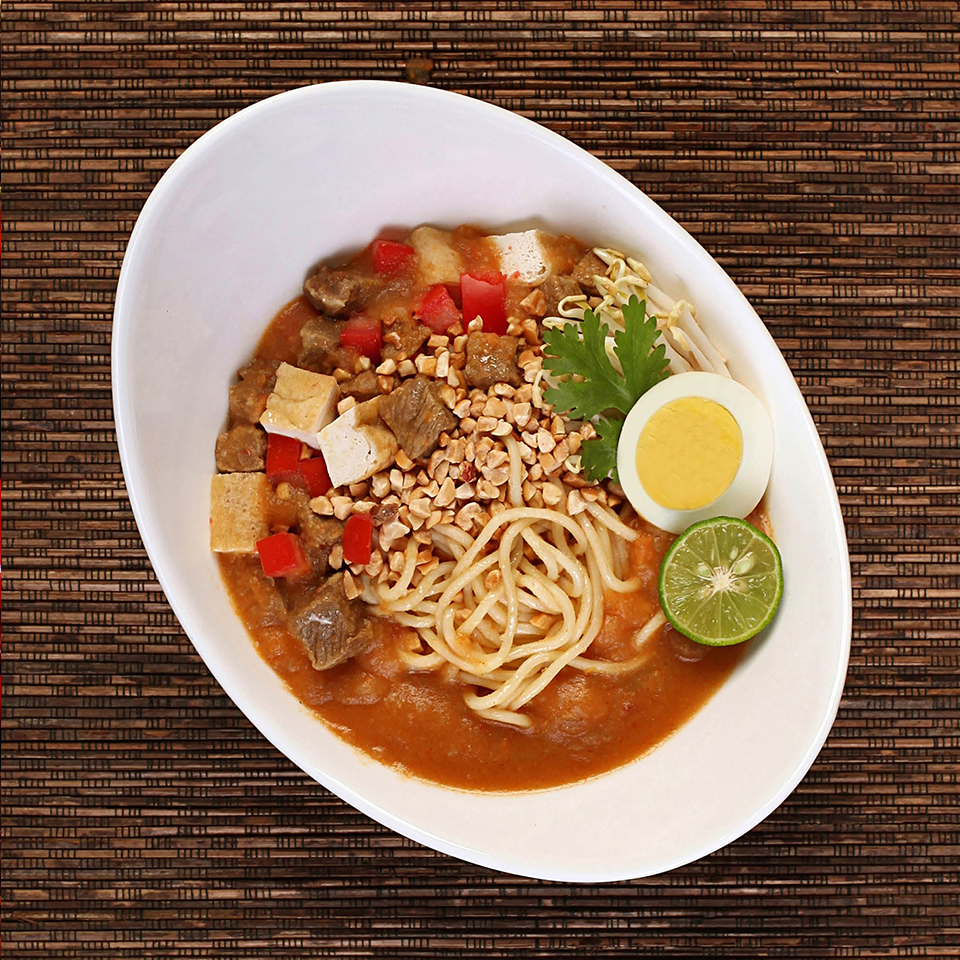 Mee Rebus Urai
Published on
3rd December 2018
In
Asian
|
Ingredients
2 pieces Mi Urai premium egg noodles, cooked and tossed in a little oil
1 lime, quartered
Gravy:
½ cup dried ikan bilis (salted anchovies)
1 litre water
4 shallots
2 garlic cloves
1 cm ginger
1 cm galangal, grated
3 tbsp cooking oil
2 tbsp curry powder
150 g beef tenderloin, diced
1 tbsp tauco / taucu (salted soya beans)
400 g sweet potatoes, steamed and pureed
4 tbsp sugar
salt (to taste)
Topping:
50 g beansprouts
1 medium fried beancurd, diced
1 medium tomato, diced
1 boiled egg, sliced
2 spring onions, chopped
1 tbsp fried shallots
75 g peanuts, ground and toasted
Instructions
1.

Boil the ikan bilis in water until soft. Drain the liquid and use as stock.

2.

Puree the shallots, garlic, ginger and galangal.

3.

Heat the oil and stir-fry the puree until fragrant. Add the curry powder and meat, stir until its colour has changed evenly.

4.

Add the taucu, sweet potato puree and anchovy stock. Stir gently until everything is mixed well.
Servings :

2-3

Ingredient : Beef