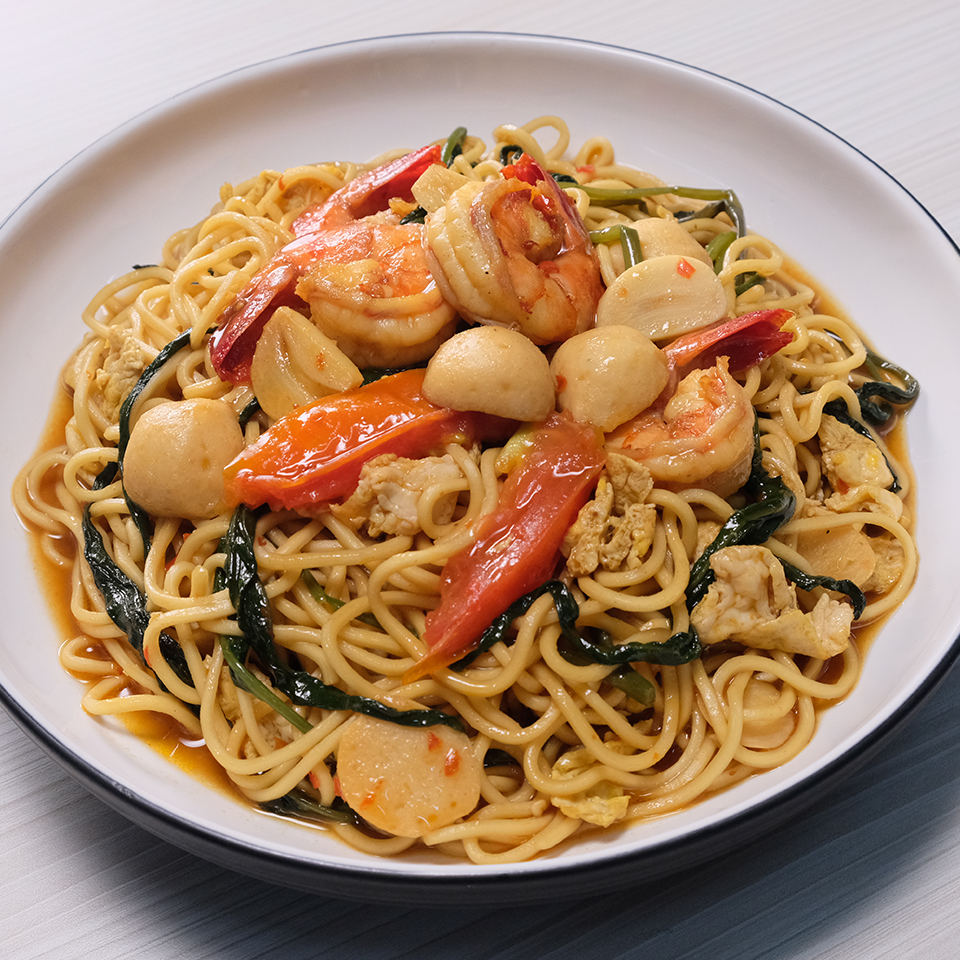 Mee Kangkong Belacan
Published on
11th May 2020
In
Asian
|
Ingredients
1 piece Mi Urai premium egg noodles, cooked and tossed in a little oil
2 tsp belacan/ shrimp paste, crushed
4 curly red chilli, ground
2 eggs, beaten
4 cloves garlic, sliced thin
6 large prawns, peeled
6 fish ball, halved
1 ½ tbsp soy sauce
350 ml water
Salt and sugar to taste
1 bunch kangkong
1 tomato, chopped
3 tbsp cooking oil
Instructions
1.

Mix shrimp paste and ground chilli, mix well and set aside.

2.

Heat the cooking oil, fry the eggs while beating them off until cooked, lift and set aside.

3.

Stir-fry garlic until fragrant, add belacan chilli mixture. Toss well.

4.

Add prawns and fish balls.

5.

Add soy sauce and water, boil. Season with salt and sugar.

6.

Add kangkong, tomato, and egg. Toss well.

7.

Add Mi Urai, stir until smooth. Lift and serve.