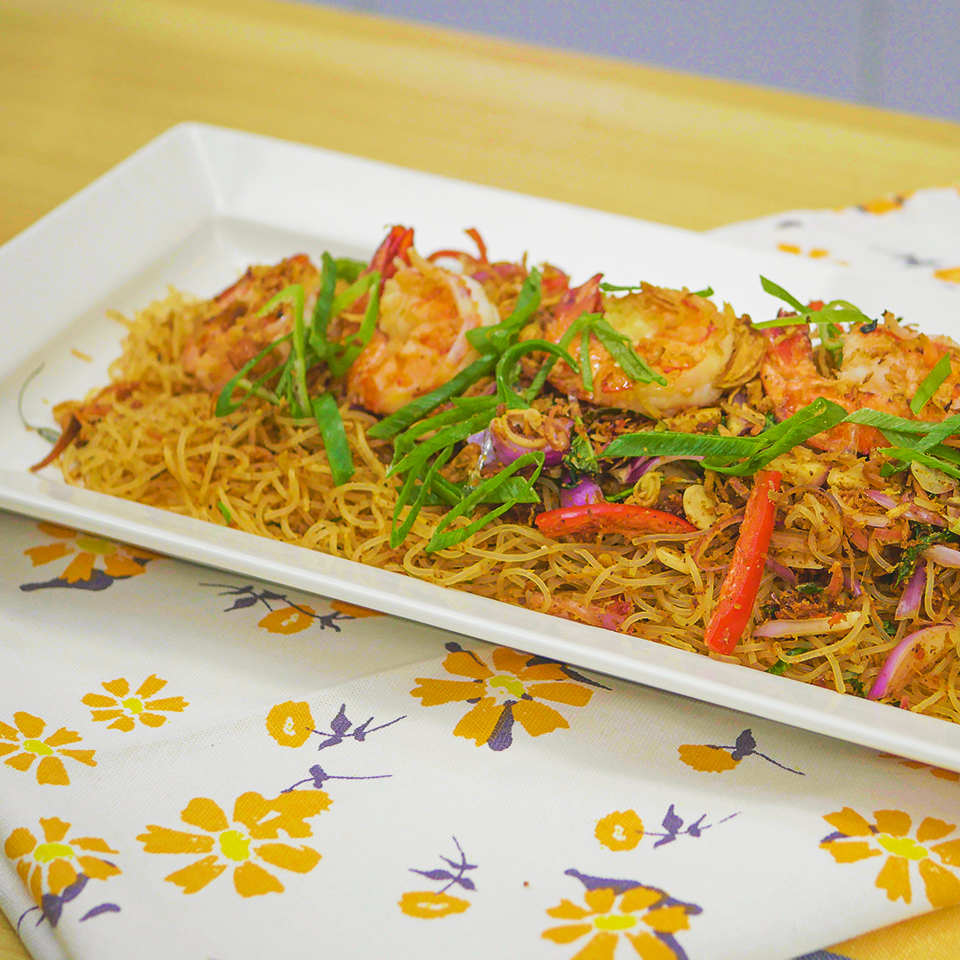 Kerabu Beehoon Nyonya
Published on
5th August 2022
Ingredients
2 pcs Bihun Urai
200 g medium size prawns, peeled and deveined
100 g fresh grated coconut
3 tbsp dried shrimp, soaked
A handful mint leaves, finely sliced
5 red chili, julienned
5 pcs kaffir lime leaves, finely sliced
10 shallots, finely sliced
1 torch ginger flower, finely sliced
2 stalks lemongrass, use inner white part, finely sliced
Salt and pepper to taste
Make sauce:
5 tbsp sambal balacan
1 tbsp of palm sugar
5 tbsp calamansi juice (limau kasturi)
Garnish:
Fried shallots and sliced spring onion
Instructions
1.

Cook Bihun Urai according to instructions on pack. Set aside.

2.

Heat fry pan over medium heat, fry prawns until just cooked, set aside.

3.

Toast grated coconut until light brown and fragrant, set aside.

4.

Grind the soaked dried shrimp until coarsely ground, toast on a fry pan until fragrant, set aside.

5.

Make sauce, mixed well, set aside.

6.

In a mixing bowl, toss all the ingredients until well combined, plate on a serving dish, garnish with fried shallots and spring onion for extra texture. Serve immediately.