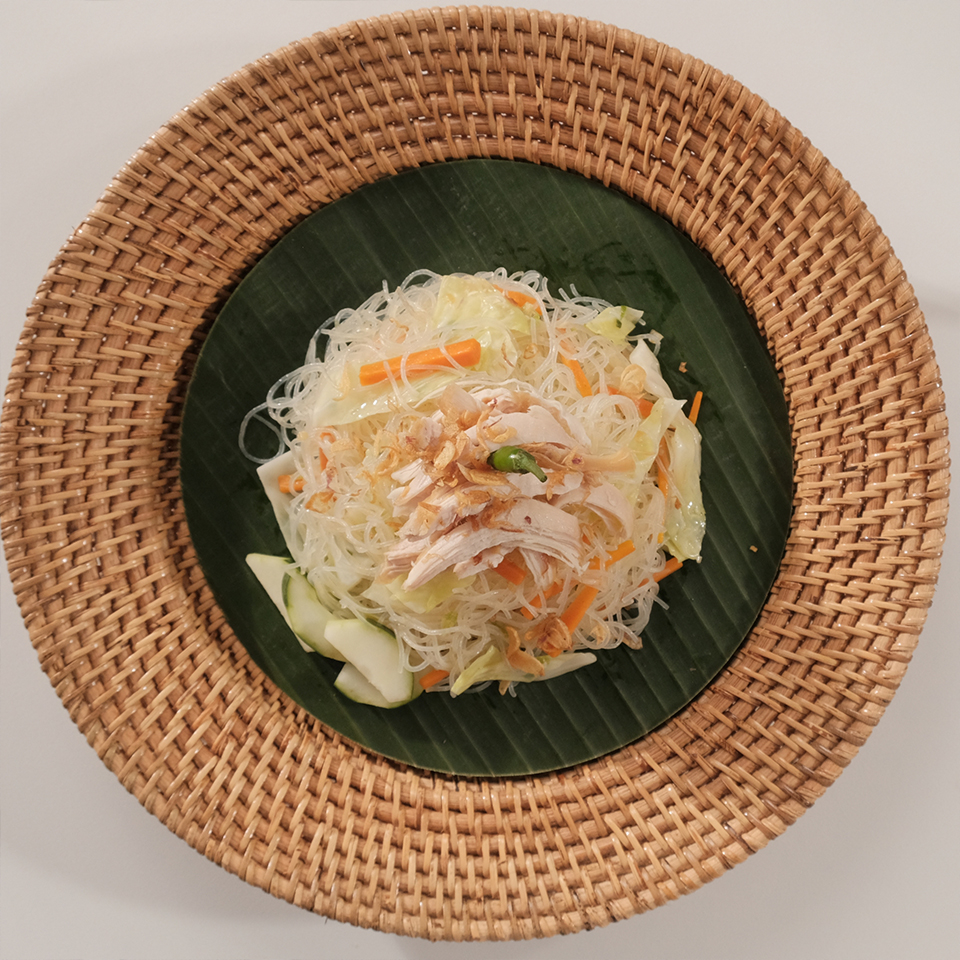 Bee Hoon Goreng Jawa
Published on
30th December 2021
In
Nusantara
|
Ingredients
2 pcs Bihun Jagung URAI, boiled
3 cloves garlic, bruised and roughly chopped
1 stalk leek, cleaned and thinly sliced
1 carrot, peeled and cut into matchsticks
3 cabbages, roughly chopped
100 ml broth
½ tsp pepper powder
Sugar and salt to taste
3-4 tbsp cooking oil
For Serving:
100 g shredded chicken
1 tbsp fried shallots
Green chilies to taste
Cucumber pieces as needed
Instructions
1.

Cook Bihun URAI according to the instructions on the package. Set aside

2.

Heat oil, sauté garlic until fragrant, add leek. Sauté again until golden.

3.

Add carrots, stir. Pour broth, add cabbage, cook until wilted.

4.

Add Bihun URAI, mix well. Season with pepper, sugar and salt. Cook until done. Lift.

5.

Serve with shredded chicken, a sprinkling of fried shallots, chilies and cucumber slices.