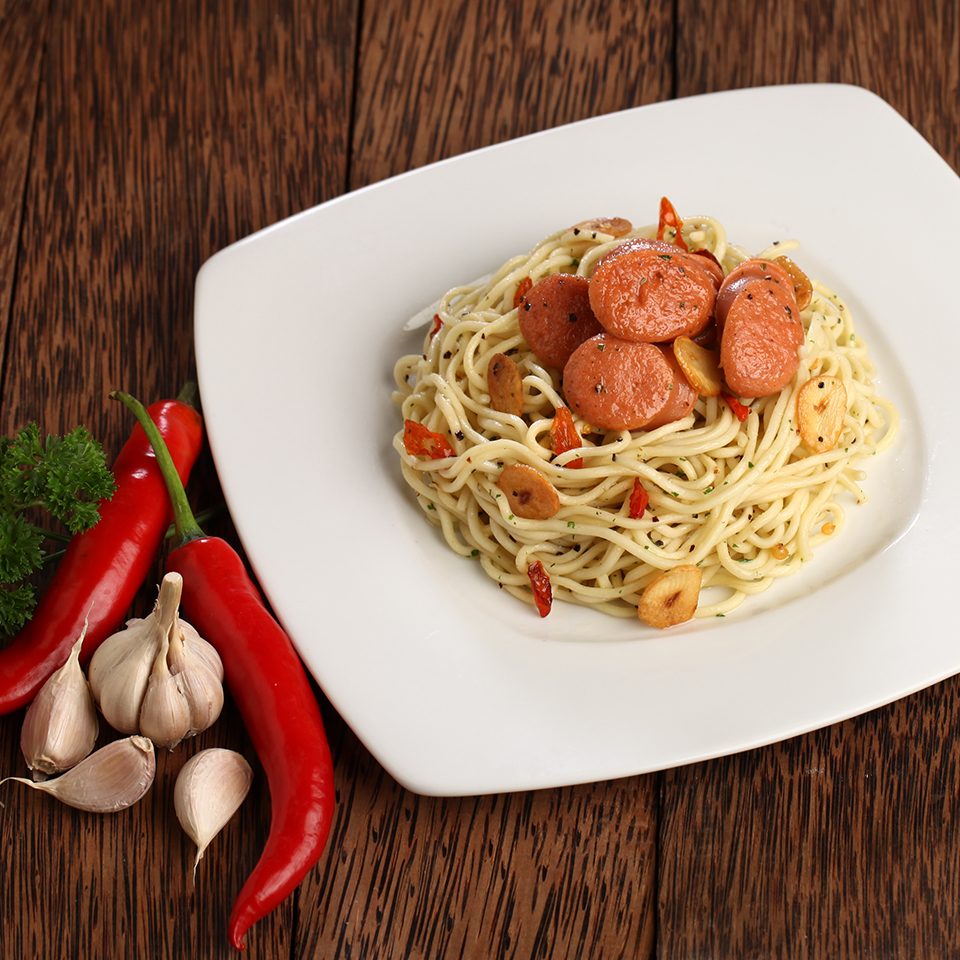 Aglio Olio Sausage Noodle
Ingredients
2 pieces Mi Urai premium egg noodles, cooked until desired tenderness
2 cloves Garlic, thinly sliced
5 Cayenne pepper, thinly sliced
50 ml Olive oil / Salad oil
50 gr Sausage, cut diagonally
1 tbsp Parsley, chopped
Salt and ground Black pepper (to taste)
Instructions
1.

Heat the pan, add olive oil, stir-fry garlic and cayenne pepper until golden brown.

2.

Add sausage; cook until its color has changed evenly. Lift.

3.

Add frying garlic and oil into the cooked Mi Urai Original.

4.

Add parsley, salt and ground black pepper. Mix well.

5.

5. Serve.
Servings :

2

Ingredient : Beef