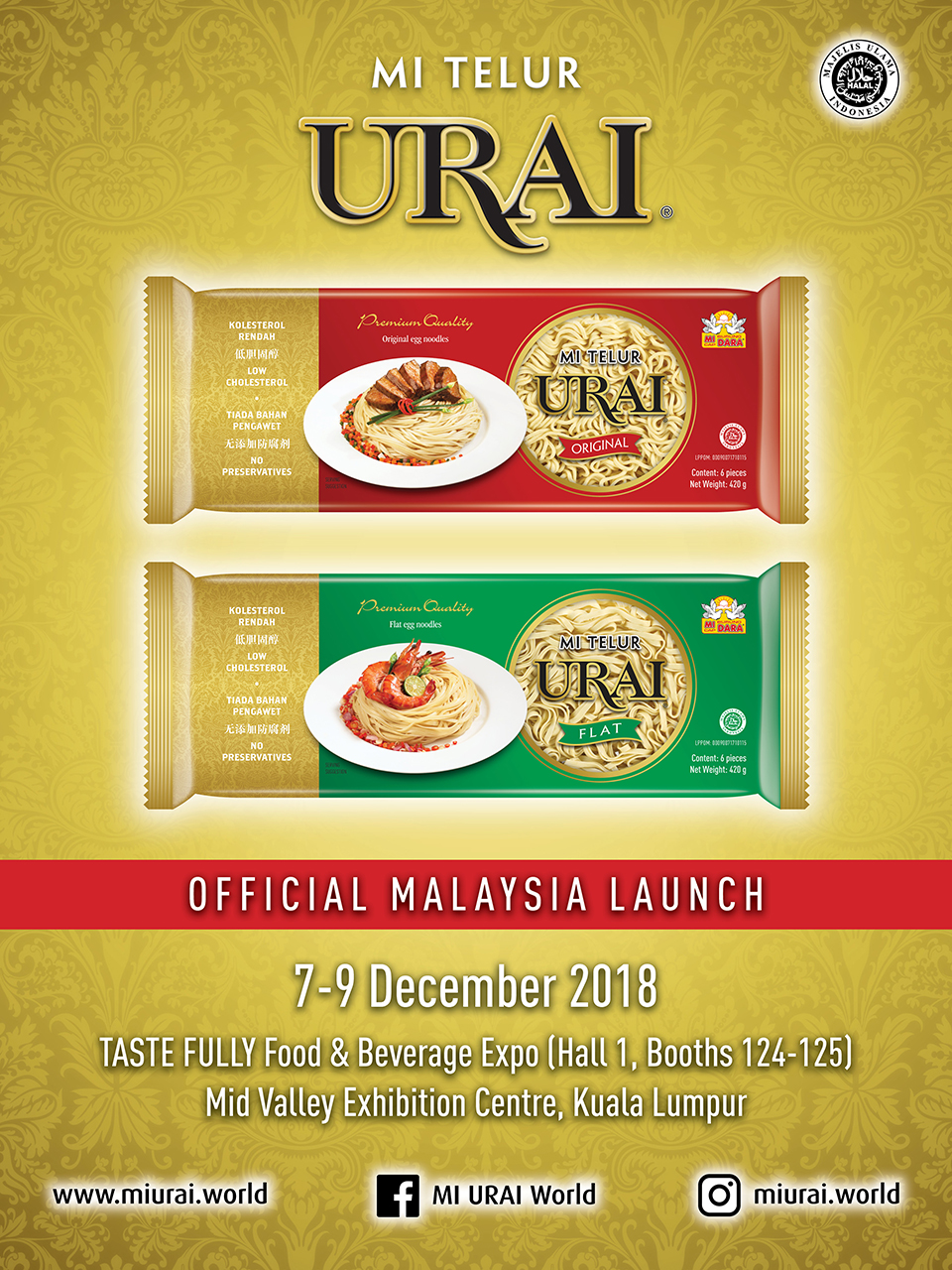 To celebrate its Malaysia launch and first international venture, Indonesia's leading premium egg noodles will take part in the Taste Fully Food & Beverage Expo on 7-9 December 2018 at the Mid Valley Exhibition Centre, Kuala Lumpur.
The lineup of events at the official Mi Urai booth will include meet and greet with chefs Elisa, Hisyam and Paul. Also present is guest star Lin Zalika, founder of Facebook supergroup 'Masak Apa Hari Ni' (MAHN). Visitors can expect to be treated to free tasting of diverse Mi Urai creations from these culinary experts such as Mi Goreng Aceh, Creamy Chicken Noodles, Mee Kolok and Mee Sambal Hijau Nenas.
Also available are limited offer Mi Urai gift bags, the perfect introduction to the Mi Urai experience for noodle lovers and creative cooks. Each bag includes 2 packs of Mi Urai, 2 packets of Mi Goreng seasoning and a Mi Urai recipe booklet.
Mi Urai is available at all KK Mart stores and outlets in Malaysia, with plans in the near future to include other major national retailers.